Over the past two years, we have had to face this pandemic, the world has changed and we are all eager for something new and a real need for optimism.
One of the main forms of communication is the language of colours. Just as in past years, Pantone revealed its trending colour for the year to come. This year, a new colour was created to symbolise, in the spirit of the times, the changes we are going through. This new blue hue with hints of red/violet (Very Peri) reflects the innovation and transformation taking place on a global level. Moreover, this colour is the expression of a lively and joyful attitude and is a dynamic presence that fosters creation and imagination.
In the spirit of this dynamic, Cotting has put a process of innovation and customisation in place that continues to meet your needs. In addition to our existing ranges, we also offer printing, graining and e-textile solutions to go even further into customisation and the world of tomorrow.
This year, we would like to increase our range of technical and eco-friendly solutions and offers to make your projects unique and to differ from your competitors.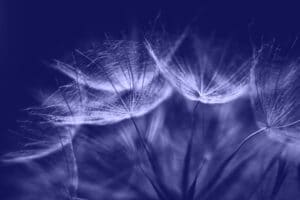 Therefore, in order to continue our work for the environment, 2022 will be a year of designing more eco-friendly ranges, made from bio-sourced and bio-assigned materials, natural or recycled.
Our coated fabrics are the fabrics of the future and have been designed with transparency and environmental responsibility in mind.
2022 will be the year of customisation
and reconnecting with nature.