What is Coating?
Manufacturing coated fabrics is our business. We select our textile bases with care, while choosing different structures (cloth or jersey, etc.) and materials (cotton, polyamide and polyester, etc.). We then coat them with polymers, primarily PVC and Polyurethane.

With our finishing processes, we can offer aspects such as leather or textile ones. We protect the surface of our coated products with varnishes, which makes them resistant to use and adverse weather conditions (light, spots, etc.).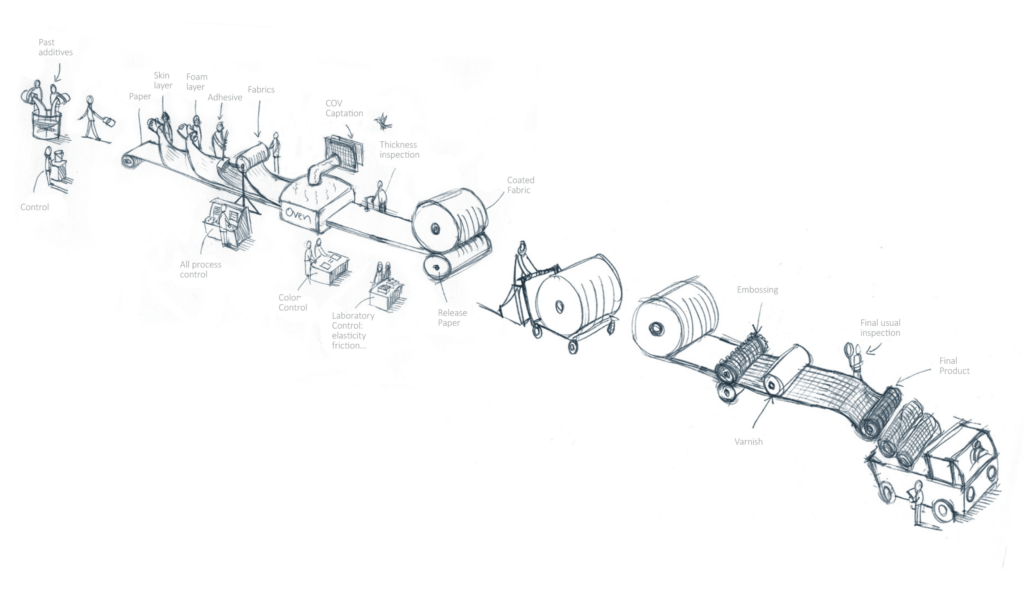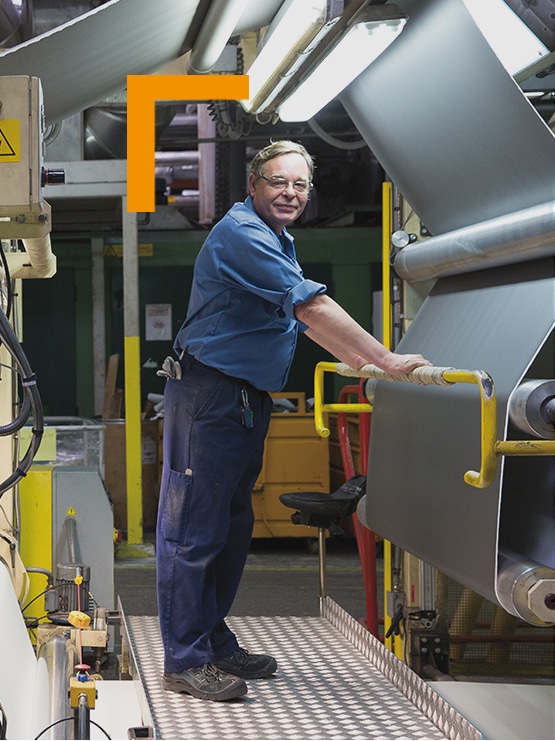 Griffine Industries is an international specialist in the manufacture of coated fabrics. We have been present on the world market for more than 75 years. Our know-how and experience have allowed us to diversify while constantly striving to provide innovation and quality. All our products are certified and recognised for their technical and aesthetic properties. We have gained the trust of major brands: in the Automotive Industry (Citroën, Peugeot, DS,  Renault, Nissan, Infiniti, Audi, GM, Ford, etc.), as well as in luxury leather goods and the health, transport, industrial, fire retardant furniture and hotel and restaurant sectors, for such customers as the Accord Group and McDonalds.
Griffine Industries is a company with high added value products. It maintains a very close relationship with its customers. This makes it easier to understand their needs and requirements. It also allows us to provide the right creative and technical solutions, whether within the framework of our new collections or of bespoke ones.
Griffine complies with the ISO 9001 and in the Automotive sector, ISO/TS 16949 standards.
Our coated fabrics also comply with other standards in effect and specifically those for fire retardant products (Standards M1, M2, AM 18, CRIB 5, etc.). For nautical coated fabrics, we have been granted the certification that attests to compliance with naval international conventions and which is represented by a ship's wheel (IMO A652).
Transport
Interior finishes for cars, leisure vehicles such as motor homes, industrial vehicles, two-wheelers and public transport vehicles, etc
Personal accessories
Clothing as well as luggage, handbags, diaries, shoes, etc
Boats
Interior and exterior furnishings in cruise ships as well as the upholstery of pleasure boats.
Health, protection and well-being
Chairs and seats in all health and care facilities, as well as highly technical products for human welfare
Contract
All places open to the public such as hotels, restaurants, offices and shops, etc.
The four main values of Griffine Industries
COMMITMENT TO SATISFY OUR CUSTOMERS
SUSTAINABLE VALUE CREATION
Our company strives to maintain a transparent business climate and high business ethics. We value the safety and respect of everyone affected by our business. You have a vital role in our success.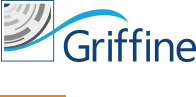 Our transverse know-how in the field of coated fabrics allows us to offer an enriching approach, both at the design level and in technical aspects.
Partners worldwide enhance our network (North America, China,etc.).
The commitments made in our CSR approach are centred on health and the environment because these two values go hand in hand. Griffine wants to be a pioneer in protecting the environment and takes this imperative into account at all stages of production. For example, since 2002, we have been replacing solvent-based systems by aqueous ones. To date, at Griffine's level, this replacement has reached about 95% and we will reach 100% in 2018. Over the last few years, we have, among others, cut our emissions eightfold and developed solutions to recycle more than 90% of our industrial waste.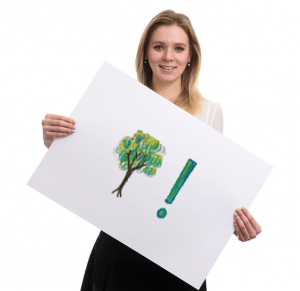 Our site has obtained the ISO 14001 environmental certification and are part of the European Vinyl plus programme, which is a recycling programme for PVC waste (www.vinylplus.eu).
We were able to anticipate the major changes that arose from the European REACH regulation and we only use approved chemicals.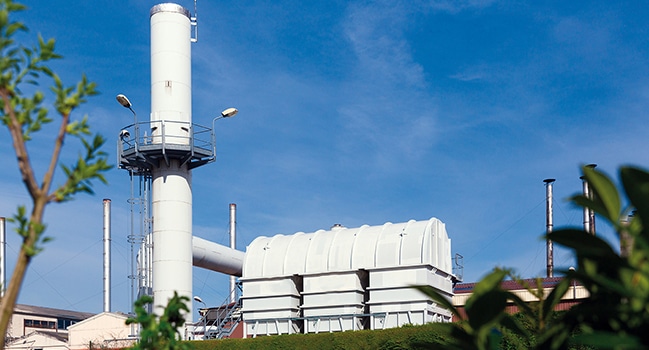 Our production sites are equipped with incinerators that filter all our emissions before they are released into the atmosphere.
We strive on a daily basis to manufacture our collections and your products while following a Best Practices approach and expressing our know-how in the finer details. Our staff has been made aware of the constant improvement of products and is driven by a strong spirit of innovation. The company has implemented programmes to improve working conditions, whether in the safety of work stations, the decrease in using products that are harmful to human beings or, in a more general manner, in maintaining the implementation and effectiveness of the QHSE policy at all levels of the company.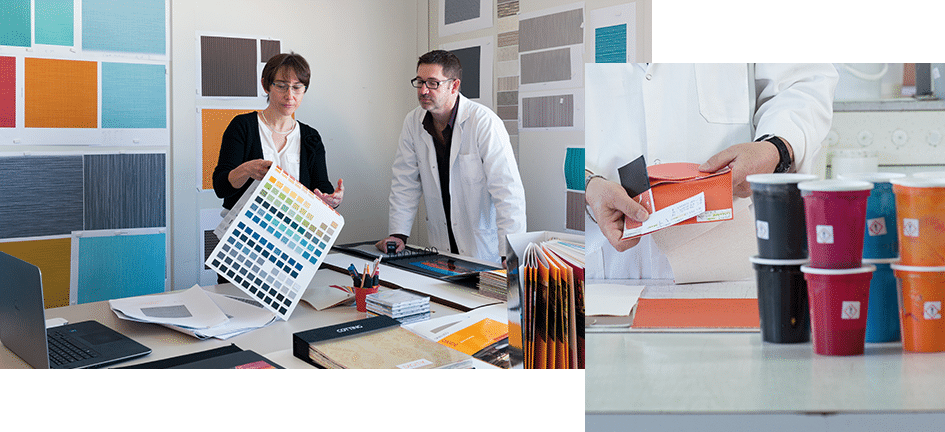 The design and development of new products is part of our know-how. Our design office creates new coated fabric collections by anticipating trends and our customers' needs. It acts as a guaranty for the evolution of products, and, with the sales and marketing team, manages the more than 7000 references in stock.
In collaboration with our laboratory, it works on motifs, supports, colour, handle and the design of grains. A study is carried out on the aspects, structure, and technical and physical characteristics of our coated fabrics. Everyone works in a spirit of constant innovation. This complementarity also makes it possible to meet the creative, exclusive and very technical needs of our strategic accounts.
The laboratory: an interface between creation and production
Going from designing a collection to producing it obviously involves the development of colours, materials and aspects that will be approved by the design office. The lab carries out simulations and several precise adjustments before products are launched on an industrial scale. We can also develop concepts in close collaboration with our customers in order to develop their own products, thus starting new projects and integrating their specifications. We can also adapt our collections to personalise them for our customers.
Our passion for this business, our know-how in coating, our more than 75 years of experience and our constant desire for quality allow our coated products to strive for excellence. Major names in luxury leather goods, the demanding Automotive industry, major hotel groups and the medical sector have placed their trust in Griffine.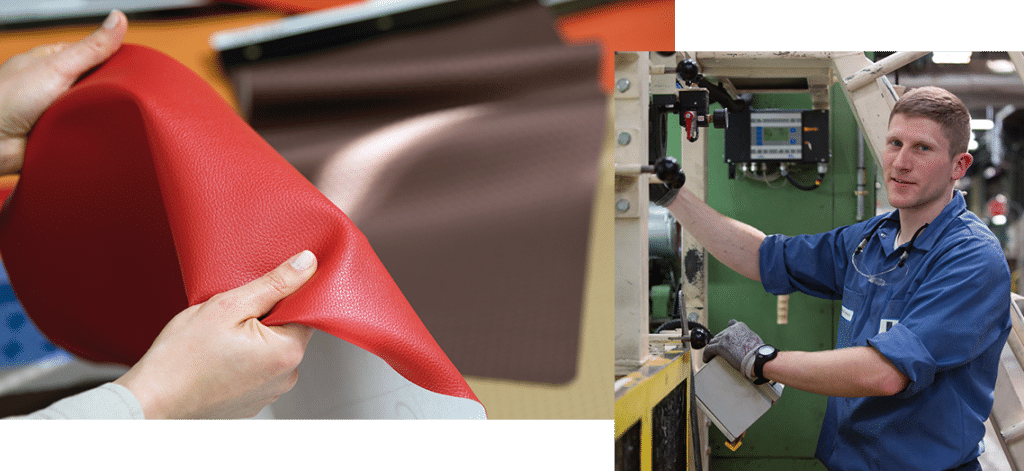 Griffine offers its customers a lot of flexibility: on the one hand, industrial production with a total fabric coating capacity of over 70 000 meters per day, and, on the other,a pilot line dedicated to innovation.
High precision controls all along production To guarantee constant quality, we have set up drastic controls that comply with our customers' specifications: verification of colour, the product's thickness, multiple abrasion, elongation and resistance tests, etc., with a final visual control of all our coated products.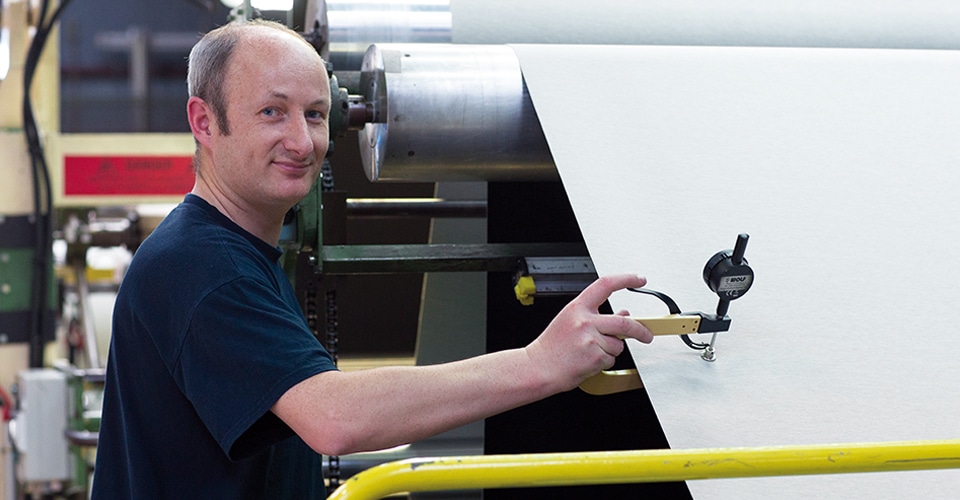 COATED FABRICS AND UPHOLSTERED FURNITURE
A professional upholsterer or manufacturer that uses coated fabrics (PU or PVC) knows that in order to obtain proper results, the components of the underside are just as important as those of the top side. The density of foams (weight/volume ratio) has a direct impact on the lifespan of the final product.
We recommend using high density foams.

The manner in which the coated fabric is sewn may also have an effect on the lifespan of the furniture. While a double seam provides greater resistance, avoid a back and forth motion along the same line, which could cut the upper layer of the TEP and weaken its resistance to outside aggressions (de-plasticising, permeability, humidity, etc.). A maximum of 6 to 7 stitches for every 3 cm is usually a good practice. More would lead to shearing. We recommend using a ball tip needle (nylon thread for indoor furniture, polyester thread for outdoor furniture).
The professional will cover the foam with an interliner so that all corners are properly covered and the foam will recover more easily when no longer under stress. Corners and all other sharp edges should be well protected. If corners are tucked too tightly, this will weaken the surface of the coated fabric and may lead to its tearing when it comes into contact with a hard surface.

Usually, the "warp" direction must be used for the seating (vertical). For long bench seats, it is preferable to sew several seams rather than run a risk of bagginess or wrinkling.
The choice of backing is equally important and greatly contributes to both the aesthetics and resistance of your furniture.

Blocked backings (warp & weft, cloth or satin) are primarily intended for models that are not expected to stretch, such as seat covers or panelling. They should be excluded from highly detailed shapes that are subject to stress.

Knitted backings (Jersey, interlock, etc.) are more adapted to most uses. Because of their elasticity, they match the most diverse contours as closely as possible.

Nonwoven backings (needle punched polyester naps, etc.), which are isotropic and inexpensive, should be used for non-stretching models and to avoid the risk of bagginess for pieces with wide surfaces.
Glues: a wide area of application. Neoprene glue is still used most of the time. Note that the professional knows to wait for the evacuation of solvents for waterproof fabrics to avoid the subsequent forming of blisters (well-dried TAC before posting).

In general, glues are applied with a spray gun or can. Do not used coloured glues which may impact the final colour of coated fabrics (mainly on light colour) or bleed into the material.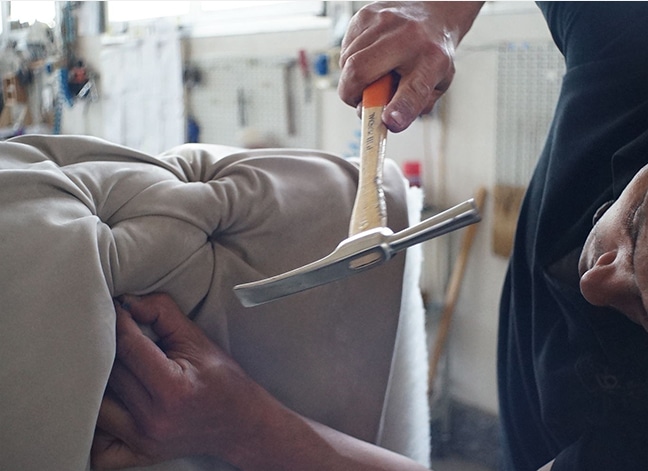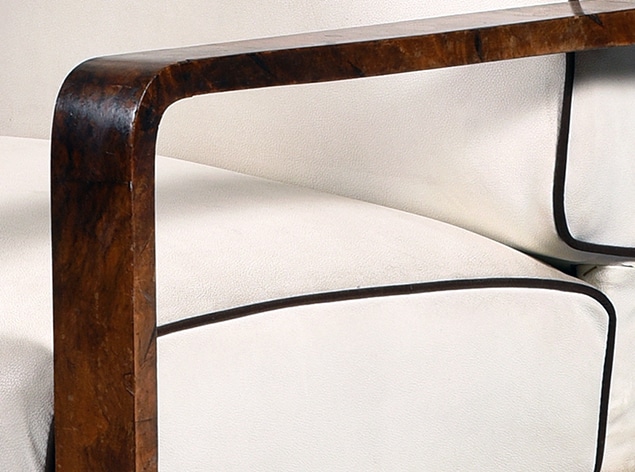 Another sensitive point: the use of welt cord wrapped in a coated fabric. While it can bring a touch of elegance, it often combines all the drawbacks described above depending on where it is placed. It rigidifies the corners and subjects them to focused abrasion (side of a cushion) that comes from continuous rubbing at the edge of the seating. For these reasons, we recommend using only coated fabrics that have been specifically designed for this application (compact coatings).