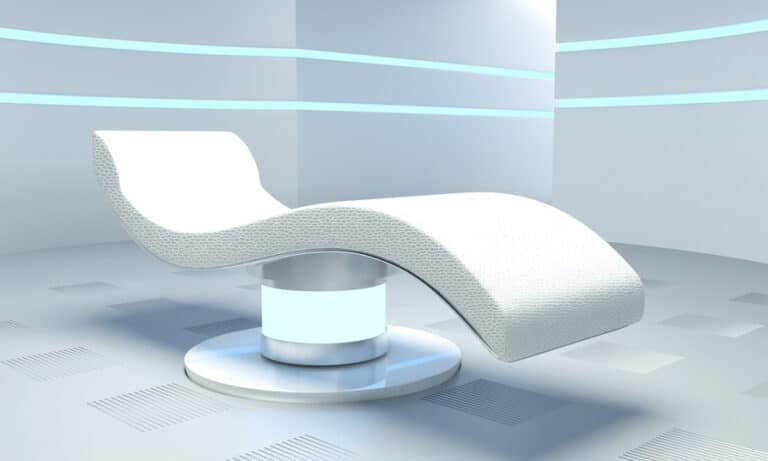 HEALTH, PROTECTION AND WELL-BEING
Hygiene and health are of daily concern. This is why Griffine develops coated fabrics which meet the strict criteria of the medical sector for both furniture and mattress protection.
The protection of people is also a major and critical issue. Our coated fabrics are suitable for the creation of garments for professional use and can withstand the most extreme environments.
Thanks to their human-oriented design, our coated fabrics make it possible to guarantee well-being in everyday life and contribute to the revitalising feel-good factor of spaces which are geared towards 'Care'. 
HEALTH
The antimicrobial properties of Sanitized and/or Ultrafres, which are available in most of our ranges, ensure the safety of all in hospitals, clinics, medical centres and nursing homes. In addition, the fact that our materials are so easy to clean is a major advantage in these environments where impeccable hygiene is required.
The wide range of colours can be easily adapted to different conditions (Snoezelen, Alzheimer's, etc.).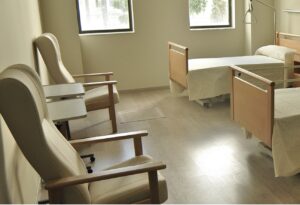 WELL-BEING
Our products are resistant to perspiration and massage oils and are therefore suitable for upholstering sports equipment and tables in beauty centres. They are moisture resistant for use in more humid environments such as spas.
Our product ranges for nursery units and all furniture for young children have passed the required toy standard (EN 71-2 et 71-3).