A new challenge for Cotting, which will be an exhibitor at the exclusive French luxury hospitality event on 24 March.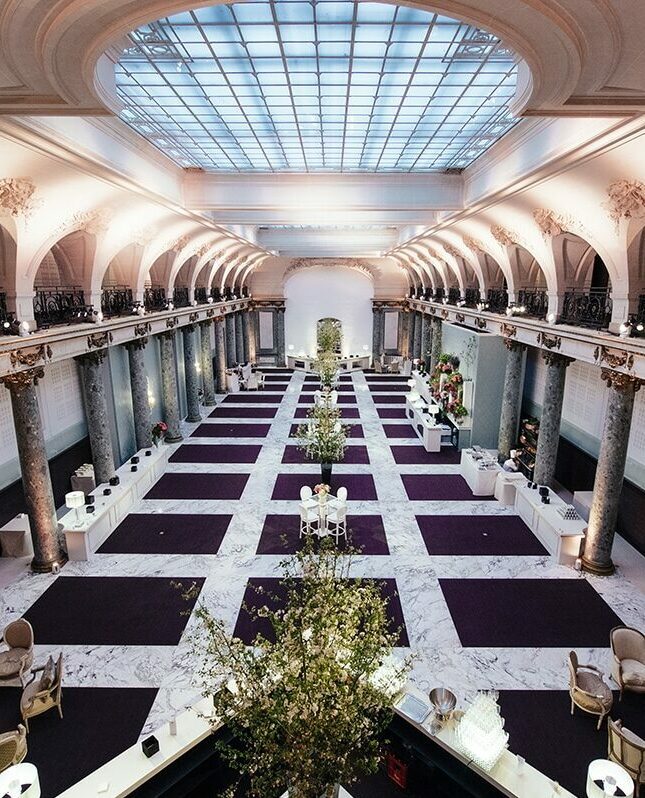 The event is being held at the prestigious Pavillon Cambon Capucines and
will provide an opportunity for valuable interactions between international players
in the hospitality industry.
A day and evening aimed at hospitality specialists, architects, designers
and manufacturers looking to meet providers of innovative products
and solutions for high-end hospitality.
Incredible diversity on a small stand – here's how Cotting will be presented to visitors:
COTTING is making the most of the space and presenting CALLIGRAM, a coated fabric with an innovative, smart and ethical design. A clear echo of the contract industry and a connected and constantly changing world, always looking for brand-new approaches. 
Attendees of the Hôtel & Lodge Meetings & Awards will have the pleasure of discovering
the appeal of a personalised fabric, the exclusivity of a unique product,
with the only limit their imagination.
An offering in tune with current trends, expectations and possibilities
in the luxury hospitality sector!
To come and have a chat with us at this trade show,
register on the Hôtel & Lodge website