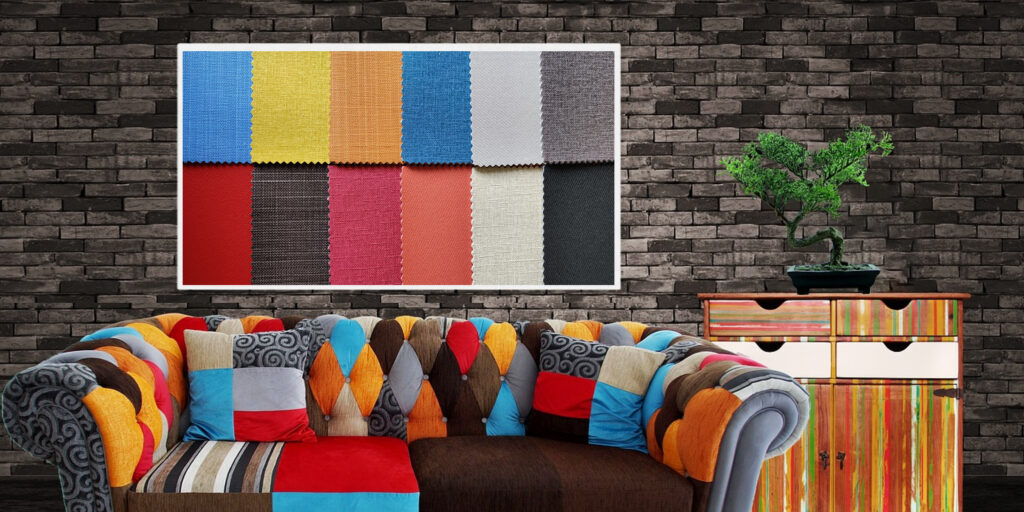 The stressful times we're living in drive us to seek comfort and reassurance. That's why the English concept of 'comfort deco', the main goal of which is to 'do yourself good', is finding a place in our homes. In practical terms, this interior style mixes colours, materials and patterns without limit to provide pleasure, foster positive feelings and invite you on a voyage.
This trend appeals to our senses and emotions: the way it feels as well as the way it looks are integral to the characteristics of a coated fabric, in addition to its inherent technical specificities, such as its fire resistance rating, antiviral standard, durability, etc.
The three complementary textiles in the Cotting range: Abaka, Flanel and Bakero, with their patterns and distinctive colour ranges, their properties and their positioning, will meet your interior design needs and desires.
ABAKA or « the art of textile effect»
Its pattern has meaning and is akin to the raw weaving of linen. Its satin effect suggests the softness of a peach-finish fabric or a chintz. Indeed, this material evokes an envelopping cocoon and reminds us of home. This return to intimacy and to the past is a way of receiving comfort in what is a daunting present.
Abaka comprises a wide palette of bright and natural colours, with stimulating as well as more neutral tones that work well in any type
of ambiance.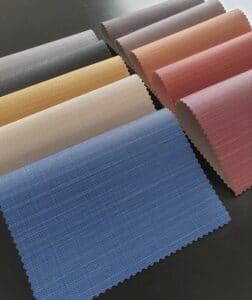 FLANEL or « the textile that will fool you »
The discreet, uniform and crossways pattern of the Flanel range evokes the softness and comfort of woolly textiles. Its distinctive and creative felted and marled aspect and powdery effect are reinforced by its delicate grain and soft touch.
The visual comfort offered by Flanel is the obtained with a combination of pastel colours and strong and warm tones that provide a sense of well-being and reassurance.
BAKERO or « the denim effect that is extremely hardwearing»
To create modern, chic and sophisticated atmospheres, Bakero, with
its twill or denim effect, is ideal for all your indoor and outdoor upholstery projects.
The wide range of colours, with exuberant and strong shades, invites you to travel. It enables you to get away from it all while helping you discover your true personality.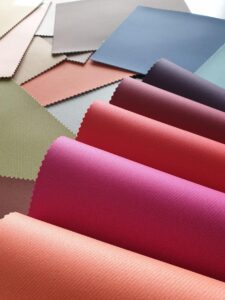 Why not succumb to the 'cluttercore' trend and create an 'essential mess' by mixing our different ranges of coated fabrics? Maybe this is just the comforting answer to stress you need!
Give yourself and your imagination free rein and create the atmosphere that goes with it…